Diversity, Equity, and Inclusion in Residency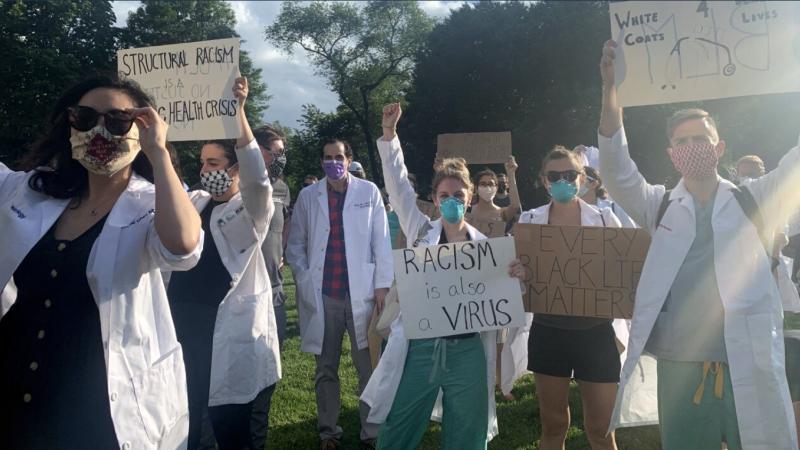 The Columbia Neurology Residency Program is in a city and neighborhood (Washington Heights/Inwood) that is incredibly culturally diverse.  As a result, issues of healthcare disparities and diversity and inclusion have always been at the forefront of the mission for the Department of Neurology and the NewYork-Presbyterian/Columbia University Irving Medical Center.
To ensure that these issues are addressed in an organized and cohesive manner, the Department of Neurology created the Diversity, Equity, and Inclusion (DEI) Program in July 2019. The program is led by Chief Diversity Officer Dr. Carolyn B. Britton, with assistance and input from a DEI Committee.
---
What I love the most is training residents and mentoring residents. Not only clinically but around the issues that are so near and dear to my heart – issues of health equity and stroke disparities research.
— Olajide Williams, MD
Professor and Chief of Staff, Department of Neurology
Founder and President of Hip Hop Public Health
---
The following faculty members engage in neurology health disparities research: Karen Bell, Adam Brickman, Philip L. De Jager, Lawrence  Honig,  Chinweh Ibeh,  Imama Naqvi, Jennifer Manly, Randolph Marshall, Richard Mayeux, James Noble, Claire Riley, Scott Small, Sarah Tom, and Olajide Williams.