Residency Tracks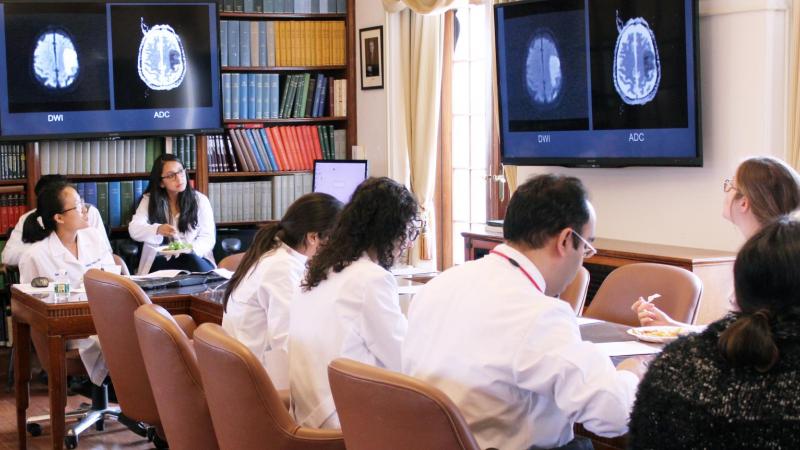 We have recently created Residency Tracks. These serve as an optional adjunct to the residency curriculum and offer an opportunity for residents develop expertise in an area of interest. Each track has designated track mentors (in addition to project-specific mentors) and holds regular track meetings with all available members and mentors.
Tracks include:
Basic, Clinical and Translational Research
Medical Education
Global and Community Health
Quality Improvement
Track Requirements
In order to receive a track designation at the time of graduation, residents must meet the following requirements:
Devote at  least 4 weeks of elective time to a project, initiative or educational programming related to the certificate track (electives will be approved at the discretion of the faculty mentor).
Complete a scholarly project related to the certificate program with a  resulting oral presentation, poster, abstract, or paper.
Participate in the quarterly project-update meetings with the other members of the certificate. These will be organized by the faculty mentors and will be an opportunity for all residents in the certificate to provide updates on their scholarly projects.
Participate in educational programming for the certificate (to organized by the certificate faculty mentor). This can consist of synchronous and asynchronous learning material.
Join the certificate program no later than July of PGY3 year.