Jennifer J. Manly, PhD
Professor of Neuropsychology (in Neurology, the Gertrude H. Sergievsky Center and the Taub Institute for Research on Alzheimer's Disease and the Aging Brain)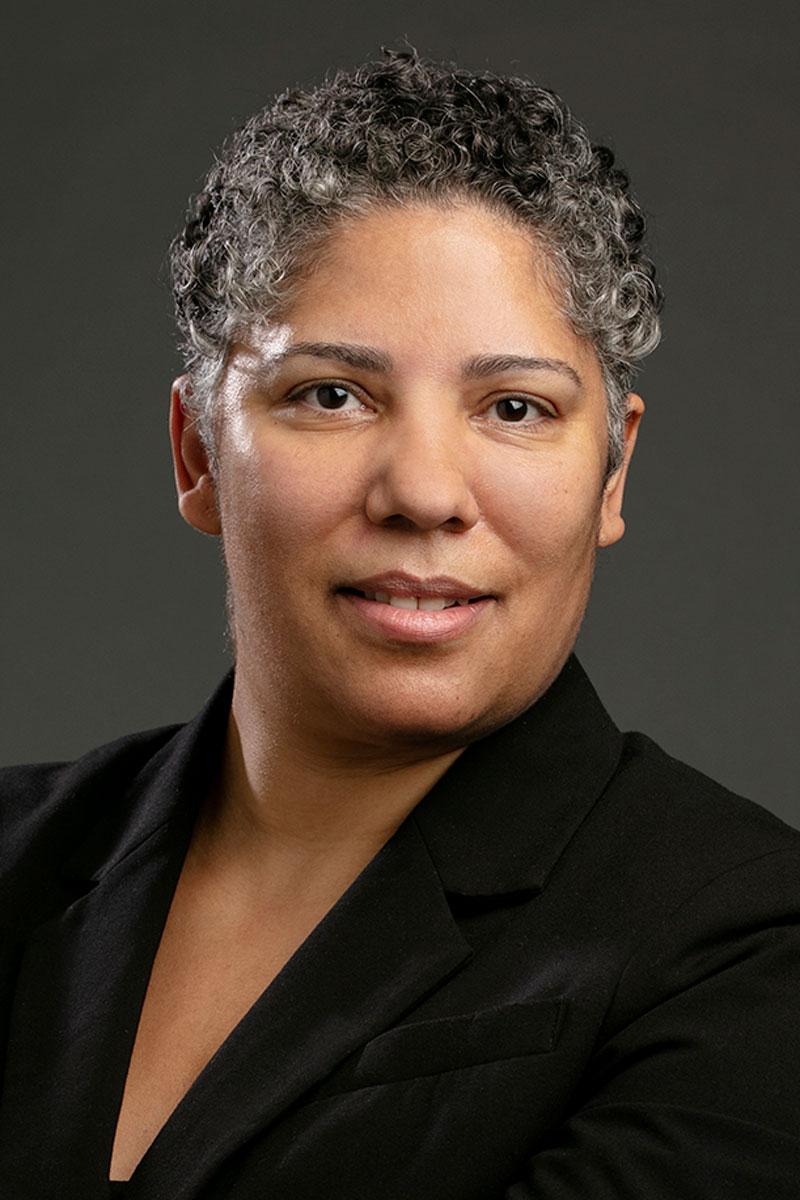 Overview
Jennifer J. Manly, PhD is a Professor of Neuropsychology in Neurology at the Gertrude H. Sergievsky Center and the Taub Institute for Research in Aging and Alzheimer's disease at Columbia University. Her research focuses on mechanisms of inequalities in cognitive aging and Alzheimer's Disease. Her research team has partnered with the Black and Latinx communities in New York City and around the United States to design and carry out investigations of structural and social forces across the lifecourse, such as educational opportunities, discrimination, and socioeconomic inequality, and how these factors relate to cognition and brain health later in life. She is the MPI of the Columbia Interdisciplinary Research Center on Alzheimer's Disparities which focuses on mentoring early career scientists from minoritized backgrounds. Her research has been funded by the National Institutes of Health and the Alzheimer's Association, and she has authored over 220 peer-reviewed publications and 10 chapters. She was the 2014 recipient of the Tony Wong Diversity Award for Outstanding Mentorship, was the recipient of the Paul Satz-International Neuropsychological Society Career Mentoring Award in 2020, and was named the Irving Institute for Clinical and Translational Research Senior Mentor of the Year in 2022. Dr. Manly was elected to the National Academy of Medicine in 2021. She served on the HHS Advisory Council on Alzheimer's Research, Care and Services from 2011 – 2015 and is a current member of the National Advisory Council on Aging.
Areas of Expertise / Conditions Treated
Neuropsychological Assessment
Neuropsychological Testing
Neuropsychological Testing Battery
Neuropsychology Consult
Academic Appointments
Professor of Neuropsychology (in Neurology, the Gertrude H. Sergievsky Center and the Taub Institute for Research on Alzheimer's Disease and the Aging Brain)
Credentials & Experience
Education & Training
University of California San Diego School of Medicine
Internship: Brown University/Miriam Hospital
Committees, Societies, Councils
1991 – present       International Neuropsychological Society
1995 – present       American Psychological Association
Honors & Awards
1994 Awarded the Dorathe Frick Memorial Award, for contribution to the UCSD/SDSU Joint Doctoral Program in Clinical Psychology
2003 Early Career Award, American Psychological Association Division 40 (Clinical Neuropsychology) 
2005 Fellow, American Psychological Association Division 40 (Clinical Neuropsychology)
2006 Early Career Award, National Academy of Neuropsychology 
Research
Dr. Manly aims to improve the diagnostic accuracy of neuropsychological tests when used to detect cognitive impairment and Alzheimer's disease among African American and Hispanic elders. This work clarifies the independent influences of language, acculturation, educational experiences, racial socialization, and socioeconomic status on cognitive test performance, with the ultimate goal of understanding more about the relationship between culture and cognition. Recent work focuses on the specificity of cognitive tasks in detecting subtle cognitive decline among illiterate and low-literacy older adults. This work has important implications for determining the complex influence of reading and writing skills on brain function.
Research Interests
Cognitive aging
Cultural and educational experience
Neuropsychology
Grants
08/15/11 – 08/14/14    Cognitive Function Among Offspring of Diverse Elders With and Without Alzheimer's; Alzheimer's Association