Conferences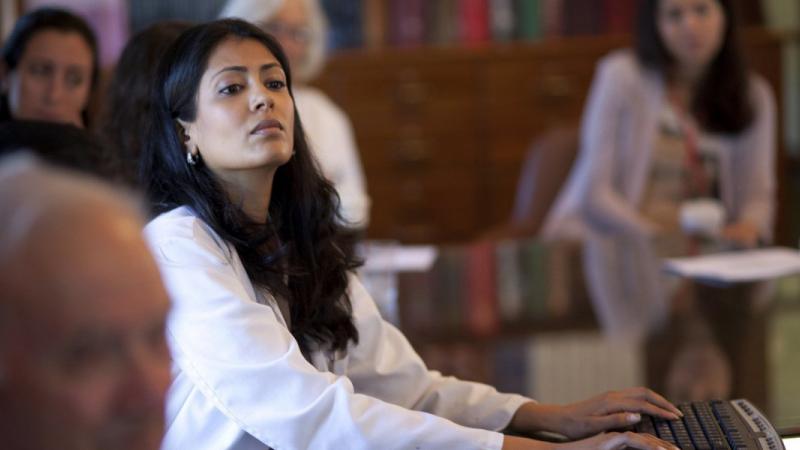 Columbia's passion for rigorous scholarship and collaborative engagement is most evident in the daily, weekly, and monthly educational opportunities provided to Neurology Residents throughout the year. These include: 
Morning Report
This weekly series brings together faculty and residents in an intimate, relaxed setting for a resident-led, round-table discussion regarding the diagnosis and treatment of a recent, often perplexing, neurological case. Usually, the cases are either rare disorders or unusual presentations of common disorders. 
Chief of Service
During this weekly morning conference, a resident presents an interesting neurological case to chairman Dr. Richard Mayeux. Together, we examine the patient and brainstorm on the next steps in diagnostic work up and/or management.
Grand Rounds
This series is a showcase of neurology. Within the Neurological Institute, prominent leaders in the field, as well as junior scientists beginning their careers, present weekly lectures on a range of topics including clinical advancements, basic science and translational research, ethics, epidemiology, and much more.
Noon Conference Lecture Series
Beginning every July, this year-long curriculum series features lectures by Columbia neurology faculty who are often also experts in the given topic. The lecture topics progress in complexity over the course of the year. 
Resident Journal Club
This discussion club has existed for decades and provides a welcome and informal opportunity to learn the latest findings, and debate the literature. Every month, residents and faculty, including sub-specialty experts, meet to discuss a recent article from the neurology literature, and debate the findings. Often, the article under discussion is the work of a Columbia faculty member, providing a direct opportunity for residents to exchange ideas with an established research leader. 
Health Disparities Conference
This resident-led monthly conference centers around the discussion of a health disparities topic. Dr. Carolyn Britton, the Department's Chief Diversity Officer, precepts these conferences.
Neuro-Jeopardy 
Every Friday, the residents participate in a Neuro-jeopardy which tests the knowledge taught in the didactics earlier in the week and also from the recommended reading for the month.
Neuro-Radiology 
The weekly conference is led by one of our neuro-radiologists. In the conference, the residents review educational images that were obtained in the prior week. 
Small Group Tutorials
Each Monday morning, the residents on the clinic block participate in small group tutorial sessions. Many of these sessions are simulation based; the cases are aligned with the noon conference subspecialty focus of that month.