Salary and Benefits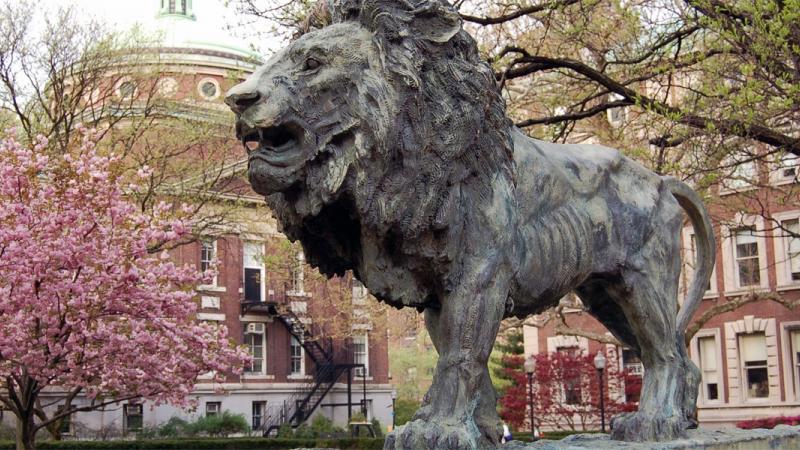 The 2023-2024 house staff annual compensation is as follows:
Graduate Staff Level

Salary

Housing Stipend Effective July 2023 (paid quarterly)

Total Direct Pay 

Effective July 2023

PGY 1

$81,000

$7,500

$88,500

PGY 2

$89,700

$7,500

$97,200

PGY 3

$97,000

$7,500

$104,500

PGY 4

$99,800

$7,500

$107,300
| | |
| --- | --- |
| Benefits Summary | Detail |
| Living Supplement | $7,500 annually, paid quarterly ($1,875/quarter) in July, October, January, and April |
| Lyft Credits | $2,000 Lyft credit annually, added to Lyft account semi-annually ($1,000/addition) in July and January |
| Meal Credits | $2,160 annual meal stipend, added monthly ($180/month) to NYP ID/meal card on the first of each month |
| Cost of initial NYS license and renewals | Paid upon reimbursement submission through Concur for expenses incurred during academic year |
| Choice of two medical plans (Aetna EPO and POS) including Rx and vision, and choice of two dental plans | Hospital pays for, on average, 90% of cost of medical premiums and you pay a small or $0 copay for most in-network benefits |
| IVF benefits in the POS medical plan* *No IVF coverage under EPO plan except in the case of an iatrogenic diagnosis | $30,000 lifetime benefit with Rx covered separately with monthly egg storage charges waived at WCM Center for Reproductive Medicine and Columbia University Fertility Center for NYP residents during residency See the Infertility tab of the NYP Aetna microsite at nyp.aetna.com for more information. |
| $0 copay benefits for employees and covered dependents in an NYP Aetna medical plan | NYP Virtual Urgent Care Hinge Health – virtual physical therapy Brightline – behavioral health for children & teens |
| Domestic partners + domestic partner's children | Can be included for healthcare coverage and life insurance |
| CopeNYP | Free access to in-person or virtual counseling for employees, immediate family, & household members at no cost to you with up to 8 sessions per year per issue; connect to a counselor generally within 48 hours |
| NYPBeHealthy | Programs to support emotional and social health, including Wellbeing Coaches for personalized help managing stress, enhance resiliency, stay nourished, and practice self-care – all at no cost to you |
| Student Loan Advising (after 6 months of service) | Expert counseling from financial advisors at EdAssist, including help with PSLF |
| Retirement Savings Plan | Immediate eligibility for your pre-tax and after-tax contributions with personalized help from on-site & virtual retirement & financial counselors |
| $100,000 Life Insurance | Hospital paid – please make sure you designate beneficiaries through Workday |
| Long-term disability | Hospital paid – automatic enrollment in the plan that provides you with a benefit equal to 66% of your pre-disability monthly earnings to a maximum of $10,000. |
| Special Needs Support | Expert coaching and other resources at no cost for dependents with learning, attention, emotional, behavioral, or other developmental issues from birth through young adulthood |
| Back-up Care | 15 days of highly subsidized care for child or adult/elder |
| Enhanced Elder Care | Personalized guidance and expert referrals at no cost |
| Child Care Personal Assistant | WeeCare reps help source home-based childcare providers, babysitters & nannies at no cost to you |
| Adoption & Surrogacy Assistance | Up to $15,000 reimbursement of eligible expenses per event |
The Columbia University Medical Center's Augustus Long Library has an extensive collection of periodicals, journals, books and references. It is open from 8:00 AM to 11:00 PM daily.
Guaranteed for house officers. A patrolled garage is available at 115 Fort Washington Avenue at the corner of 165th Street. This garage is managed by NewYork-Presbyterian Hospital and is open 24 hours a day, 7 days a week. For more information, please visit their parking page or contact the NYP Parking Office at 212-305-4903.
Operate to all offsite facilities from Columbia-Presbyterian Medical Center campus.
Broadway (ambulatory clinics)
Allen Pavilion
ColumbiaDoctors Midtown
St. Luke's Hospital
Main Campus (116th Street & Broadway)
Will provide escorts to parking garage and to Columbia housing on a 24 hour a day basis as needed. The area from 168th Street to 174th Street along Ft. Washington and Haven Avenues are patrolled 24 hours a day by Columbia University Security motorized vehicles.
The Presbyterian Hospital Infant and Child Care Center is the day care center for the New York Presbyterian Hospital. Located at 61 Haven Avenue, the center serves infants 2 months old to children 5 years old. Facilities include an attractive play space and an innovative learning environment.
NewYork-Presbyterian Hospital has an Employee Fitness Center with top of the line equipment by Cybex and Technogym. Full line of aerobics.
Hours
Monday - Friday 6:00am - 8:00pm
Saturday, 8:00 am - 2:00pm
$55 per month via payroll deduction.
Baker Field: An outdoor athletic facility that houses the football stadium, soccer field, running track, baseball field and tennis courts. The field is located at the tip of upper Manhattan.
City: Boston
2022-2023 PGY1 Salary: $71,400 - 5,950/month
1 Bedroom Apt: $3415
Percent of salary to rent an average apt: 57%
City: Philadelphia
2022-2023 PGY1 Salary: $61,963 – 5,163/month
1 Bedroom Apt: $1, 896
Percent of salary to rent an average apt: 36%
City: San Francisco
2022-2023 PGY1 Salary: $83,704- 6,975/month
1 Bedroom Apt: $3,761
Percent of salary to rent an average apt: 53%
City: New York
2022-2023 PGY1 Salary: $88,500 – 7,375/month
[Columbia salary]
1 Bedroom Apt:
Washington Heights: $2,250
New York: $3,495
Percent of salary to rent an average apt: 47% [30% if you live in Washington Heights]