Salary and Benefits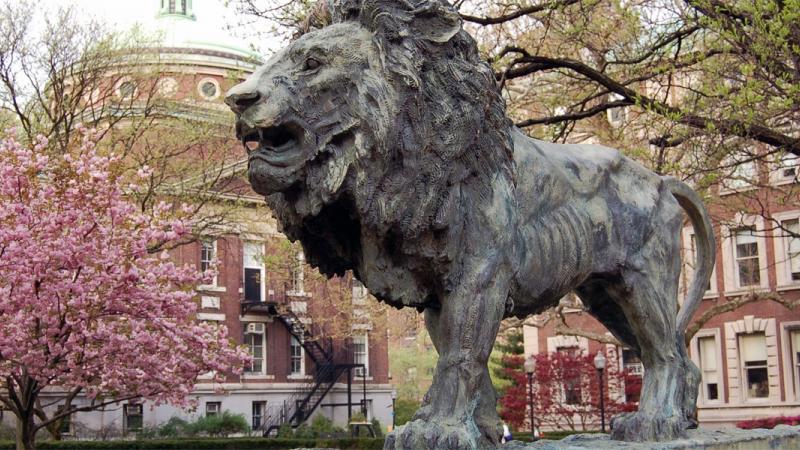 The 2022-2023 house staff annual compensation is as follows:
| | |
| --- | --- |
| Graduate Staff Level | Salary |
| PGY 1 | $75,694 |
| PGY 2 | $83,783 |
| PGY 3 | $90,651 |
| PGY 4 | $93,199 |
| PGY 5 | $96,365 |
| PGY 6 | $98,095 |
| PGY 7 | $101,052 |
Each resident receives an academic allowance which can be used towards the purchase of textbooks, journal subscriptions and electronic resources. The travel allowance can be used to defray the cost of courses and meetings.
PGY-2: $ 500
PGY-3: $ 500
PGY-4: $ 2,000
All residents receive membership to the American Academy of Neurology, a benefit that includes a subscription to the journal Neurology. In addition, there are many sponsored off-site conferences and courses for which Columbia Neurology Residents are nominated and receive additional stipends to attend. All PGY-4 residents attend the annual meeting of the American Academy of Neurology.
Information on campus housing may be found at Office of Housing Services website. Columbia neurology residents are eligible for Weill Cornell campus housing at York Avenue and 70th Street and can commute to Columbia University Irving Medical Center by the Columbia-Cornell shuttle bus.
The Columbia University Medical Center's Augustus Long Library has an extensive collection of periodicals, journals, books and references. It is open from 8:00 AM to 11:00 PM daily.
Guaranteed for house officers. A patrolled garage is available at 115 Fort Washington Avenue at the corner of 165th Street. This garage is managed by NewYork-Presbyterian Hospital and is open 24 hours a day, 7 days a week. For more information, please visit their parking page or contact the NYP Parking Office at 212-305-4903.
Operate to all offsite facilities from Columbia-Presbyterian Medical Center campus.
Broadway (ambulatory clinics)
Allen Pavilion
ColumbiaDoctors Midtown
St. Luke's Hospital
Main Campus (116th Street & Broadway)
Will provide escorts to parking garage and to Columbia housing on a 24 hour a day basis as needed. The area from 168th Street to 174th Street along Ft. Washington and Haven Avenues are patrolled 24 hours a day by Columbia University Security motorized vehicles.
The Presbyterian Hospital Infant and Child Care Center is the day care center for the New York Presbyterian Hospital. Located at 61 Haven Avenue, the center serves infants 2 months old to children 5 years old. Facilities include an attractive play space and an innovative learning environment.
NewYork-Presbyterian Hospital has an Employee Fitness Center with top of the line equipment by Cybex and Technogym. Full line of aerobics.
Hours
Monday - Friday 6:00am - 8:00pm
Saturday, 8:00 am - 2:00pm
$55 per month via payroll deduction.
Baker Field: An outdoor athletic facility that houses the football stadium, soccer field, running track, baseball field and tennis courts. The field is located at the tip of upper Manhattan.
According to many personal finance resources, you should spent ~30% of your salary on rent. So let's compare!
City: Boston
2019-2020 PGY1 Salary: $65,000 - 5,416/month
1 Bedroom Apt: $2,450
Percent of salary to rent an average apt: 45%
City: Philadelphia
2019-2020 PGY1 Salary: $59,384 – 4,948/month
1 Bedroom Apt: $1,652
Percent of salary to rent an average apt: 33%
City: San Francisco
2019-2020 PGY1 Salary: $73,492 – 6,124/month
1 Bedroom Apt: $3,600
Percent of salary to rent an average apt: 58%
City: New York
2019-2020 PGY1 Salary: $73,489 – 6,124/month
[Columbia salary]
1 Bedroom Apt:
Washington Heights: $1,980
Upper West Side: $3,400
Percent of salary to rent an average apt: 32%