Aging and Dementia Research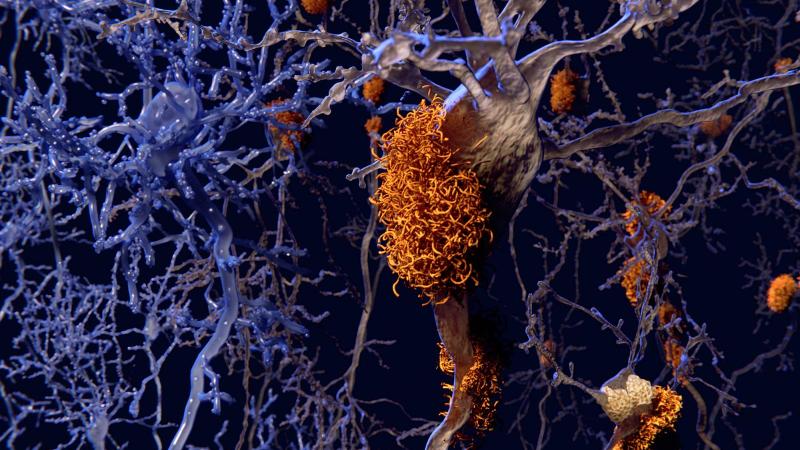 In collaboration with other institutes and centers at Columbia University Irving Medical Center, as well as local, national, and international research partners, we remain dedicated to improving the diagnosis and treatment of Alzheimer's disease and other neurodegenerative disorders. Our research involves basic scientific studies of the molecular and genetic basis of neurodegeneration, neuropathological studies, imaging studies of the brain, and observational and clinical trials of approved and experimental drugs and natural supplements.
Areas of Research
Aging and dementia
Alzheimer's disease
Behavioral, cognitive and emotional effects of neurological disorders
Biomarkers of risk and progression in Alzheimer's disease
Brain imaging
Chronic traumatic encephalopathy
Corticobasal syndrome
Corticobasal ganglionic degeneration
Dementia
Early onset Alzheimer's disease (EOAD)
Frontotemporal dementia
Frontotemporal lobar degeneration
Genetic epidemiology of Alzheimer's disease
Huntington's disease
Late onset Alzheimer's disease (LOAD)
Lewy body disease
Neural degeneration and repair
Neurobiology of disease
Neurobiology of learning and memory
Neuropsychiatry
Neuropsychiatry/cognitive disorders
Pick's disease
Post-concussion syndrome
Progressive supranuclear palsy
Vascular dementia
Centers/Initiatives/Collaborations
All of our Division of Aging and Dementia faculty hold joint appointments in the Taub Institute for Research on Alzheimer's Disease and the Aging Brain and the Gertrude H. Sergievsky Center, two investigative centers whose goal it is to uncover the causes of Alzheimer's, Parkinson's disease, and dementia with Lewy bodies, frontotemporal dementia and other neurodegenerative disorders, and to discover ways to try to prevent and cure these diseases. 
Studies and Trials
Clinical trials and observational studies are currently recruiting participants with Alzheimer's disease, Mild cognitive impairment (MCI), at risk for AD, Parkinson's disease, Lewy body dementia, Frontotemporal dementias, Progressive Supranuclear Palsy, and Huntington's disease. Several ongoing longitudinal studies recruit participants and families for state of the art imaging, genetic, and biomarker studies to understand the risk factors and clinical course of degenerative diseases. Please visit the Taub Institute for Research on Alzheimer's Disease and the Aging Brain website for a complete list of current clinical studies and trials.