For Patients and Families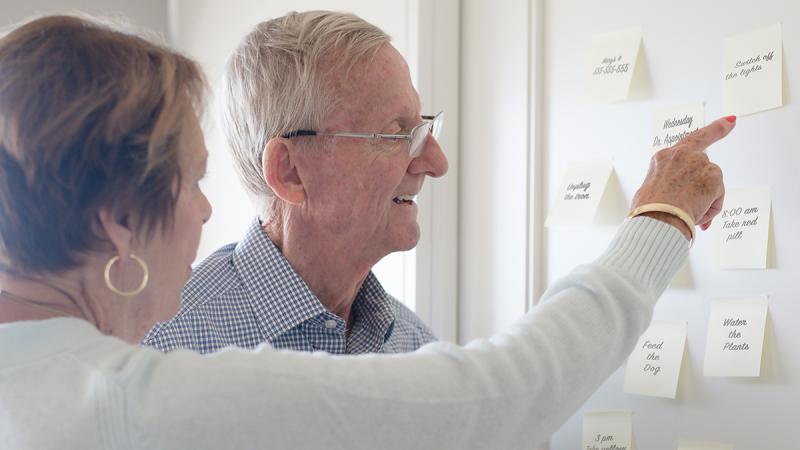 In addition to our overarching research mission, the ADRC assigns equal importance to patient outreach and advocacy, and recruiting participants to support our ongoing research.
Patient Outreach and Advocacy
Throughout its history, the leadership of the ADRC has actively participated in local, national, and international efforts in patient outreach and advocacy. These efforts include forums arranged by the National Institute on Aging, the Alzheimer's Association, and other organizations in educating the population at large.
Columbia University's ADRC is based in a heavily populated area in Manhattan and more broadly in the tri-state area that includes New York, New Jersey, and Connecticut. We have established a close working relationships with the local patient and caregiver support networks and other organizations—including museums, libraries, places of worship, and various assisted living communities.
Additionally, as NYC is the center of the media and many press outlets, the ADRC provides a strong voice as a beacon for patient advocacy and in propagating information on new findings in the field.
Columbia University Center of Excellence for Alzheimer's Disease (CEAD)
CEAD is dedicated to providing access to subspecialist care for individuals with Alzheimer's Disease and related disorders.
Visit the Center of Excellence for Alzheimer's Disease (CEAD)
Learn More About Dementia
Educational Videos for Patients and Caregivers
Alzheimer's and Dementia Support Programs
Helpline: 1.800.272.3900 Offers information and support services to people with Alzheimer's disease and their caregivers and families. Alzheimer's Association TrialMatch® is a free, easy-to-use clinical studies matching service that generates customized lists of studies based on user-provided information.
CaringKind offers free services for people with memory loss and their families. Services include:
Social Work Services
Support Groups
Early Stage Center
MedicAlert® NYC Wander's Safety Program
Palliative and. Residential Care program
Connect2Culture®
TogetherWeCare® by CaringKind
24-Hour Helpline: 646-744-2900
Arts & Minds is a not-for-profit organization committed to improving quality of life for all people living with Alzheimer's disease and other dementias through engagement with art. We partner with museums to provide meaningful art-centered activities that create positive emotional and cognitive experiences, enhance verbal and non-verbal communication, reduce isolation, and build community. Our programs empower people with dementia, family members, professional caregivers, and educators to strengthen social, emotional, and spiritual bonds by engaging with art.
Arts & Minds programs have moved from Museum spaces to your space! Check the website for programs you can view at home during COVID-19.