Program Overview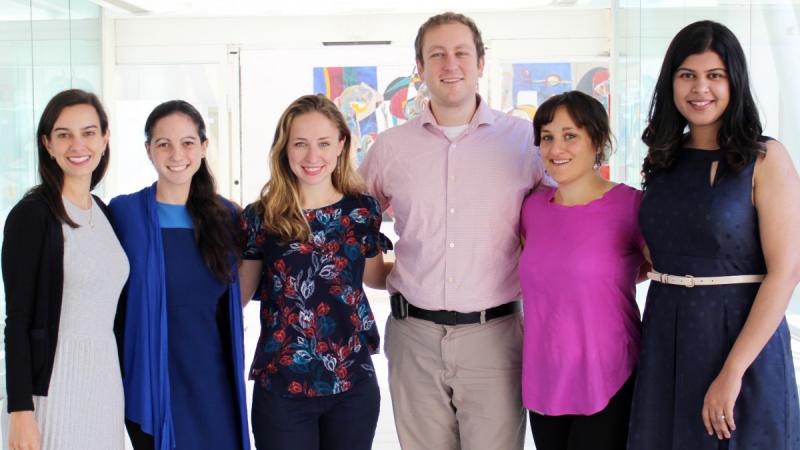 The Division of Child Neurology at Columbia University Irving Medical Center is affiliated with both the Departments of Pediatrics and Neurology. The program accepts 2 (up to 3) fellows per year for the 5-year categorical residency program. The first 2 years are completed with the Department of Pediatrics, which enables residents to be board eligible for the American Board of Pediatrics. The following 3 years of neurology training leads to board eligibility in neurology by the American Board of Psychiatry and Neurology, with special competence in Child Neurology. There is a joint-interview process with the Department of Pediatrics for acceptance into the categorical child neurology residency program.
This year, we are also offering an advanced neurology position. It is available for applicants who have completed two or three years of pediatric training and wish to pursue a fellowship in neurology. The position will start July 2021.
Neurology Training
First Year
The first year of neurology starts with a Neurology Boot Camp course to prepare residents for Neurology, followed by:
Six months of Adult Neurology including: ward, stroke, Neuro ICU, Neuromuscular/EMG, EMU, and admitting night float
Three to four months of inpatient Pediatric Neurology service
Two to three months of clinical elective, including 2 weeks of outpatient specialty clinic
Pediatric Continuity Clinic 
Four weeks of vacation
Second and Third Year
Child neurology senior residents have more opportunity to explore subspecialties of interest. The training consists of approximately 10.5-11.5 additional months of inpatient clinical child neurology, 1 additional month of inpatient adult neurology, additional outpatient child and adult neurology rotations, and about 9 months of electives.
Ten to eleven months running the Child Neurology consult service over both years
1 month of inpatient Adult neurology: oncology and general consult (during PGY4 year)
1 month of child psychiatry
1 month of required Pediatric Neurology Outpatient experience
Pediatric Continuity Clinic 
Four weeks of vacation per training year
Didactic Conferences
There are numerous didactic conferences, including:
Child Neurology Case Conferences with the Division Chief
Neuroradiology Rounds
Pediatric Movement Disorder Video Rounds
Pediatric Neurosurgery teaching conference
Daily integrated basic and clinical neurosciences curriculum in conjunction with the adult neurology program
Monthly journal clubs, EEG lectures, PICU lectures, and NICU lectures
Please see our conference schedule Please see our conference schedule to learn more about a typical day for a neurology resident.