Program Details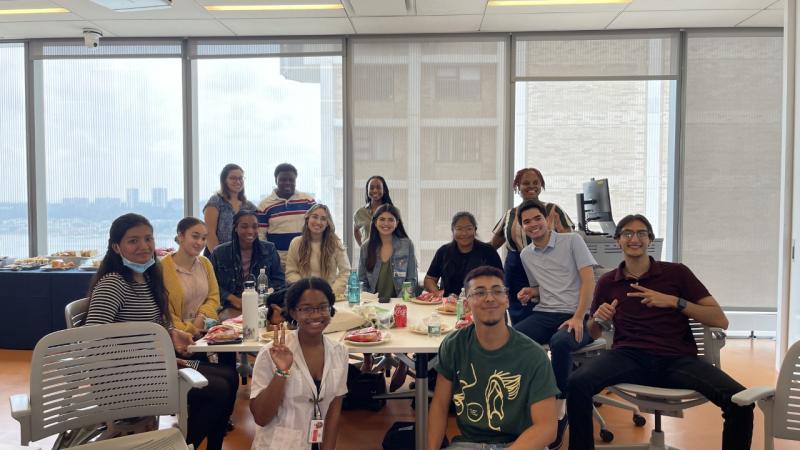 Research
Engage in a primary research project under the guidance of faculty with expertise across a wide range of neuroscience disciplines
Present your research at the STAR U Final Research Symposium
Academic Enrichment
Participate in seminars, skill-based workshops, and journal clubs on scientific and professional development topics
Gain exposure and refine your interest in neuroscience/aging research
Community
Network with other STAR U Scholars, lab members, and researchers in the field
Attend social and cultural events around New York City
Gain lasting mentorship, supportive relationships, and opportunities that extend beyond STAR U
Program Dates
June 12th - August 11th, 2023
All STAR U participants are expected to participate full-time during the entirety of the 8-week program. 
Program Specifics
Housing for the 8-weeks is provided through The International House of New York residence aligned with several universities in New York, which focuses on interaction of residents in a culture built upon the values of empathy, respect and moral courage. It is located near Columbia University's main campus and includes dorm style accommodations and a dining hall in which you can purchase meals with your meal stipend.
Students will receive meal credits for dining at the International House dining room. Lunch vouchers will be provided for meals during internship hours at the Columbia University Irving Medical Center.
STAR U students will receive a stipend of $4000 for the 8-week period. This stipend will be distributed in two installments (one check at the beginning of the program and one check at the half-way point of the program).
Round-trip travel to New York City will be arranged and funded for students once selected into the program. In addition, students will receive a MetroCard for public transportation in New York City.
STAR U Social Activities are geared towards exposing students to a wide range of cultural activities that New York City has to offer, in addition to providing opportunities for students, faculty, and the lab community to get to know each other. Previous social events have included a Circle Line Cruise along Manhattan's Hudson River, the Lion King on Broadway, Yankees Games, BBQs, and dinners at local restaurants.