Summer of Translational Aging Research for Undergraduates (STAR U)
Program Overview
The Summer of Translational Aging Research for Undergraduates (STAR U) Program is a 2-month fully-funded research training program designed to encourage students from diverse and underrepresented communities to pursue further studies and careers in aging and neuroscience related research.
STAR U is funded by a grant from the National Institute on Aging, Advancing Diversity in Aging Research (ADAR) through Undergraduate Education (R25).  STAR U also receives funding from the Alzheimer's Association. The program is based at the Columbia University Irving Medical Center (CUIMC), as part of the Department of Neurology and the Taub Institute for Alzheimer's disease and the Aging Brain.
Through a semi-structured summer research program, STAR U will provide 12-15 students per year with:
Mentorship from Columbia faculty members on an individualized research project in the field of neuroscience and aging research
A range of additional learning opportunities including a seminar series, journal clubs, lectures, and shadowing opportunities
Professional networking and social events to foster a sense of community and mentorship that will extend beyond the STAR U program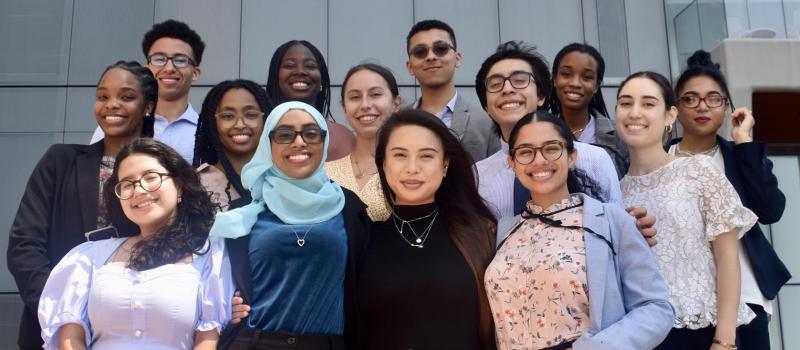 Research experiences are augmented by training, lectures, seminar series, journal clubs, career development activities, and social events to provide an enriching and thought-provoking growth experience, culminating with a final research symposium in which students present their summer research projects. In addition to the summer activities, we strive to keep in touch with STAR U scholars throughout their academic and professional development through lasting mentorship and other collaborative, supportive relationships.
This summer, we will be welcoming the 6th cohort of 10-12 scholars to the STAR U Program. To see examples of projects of previous STAR U Scholars, see STAR U Alumni Bios.