Diversity in Neurology Visiting Medical Students Program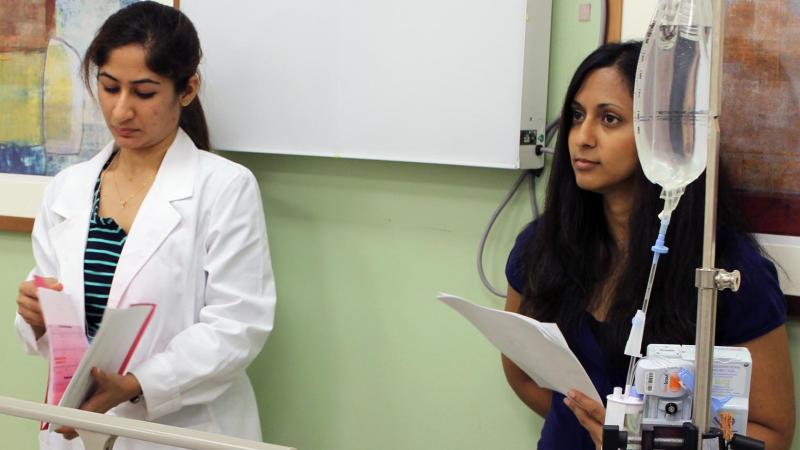 The Department of Neurology at NewYork-Presbyterian/Columbia University Irving Medical Center (NYP/CUIMC) invites medical students who intend to pursue a career in neurology to apply for the Diversity in Neurology Visiting Medical Students Program. This rotation will provide an opportunity for medical students to visit NYP/CUIMC and increase their clinical exposure to neurology.
The Department of Neurology is committed to diversity, equity, inclusion, and accessibility (DEIA). To promote a diverse healthcare workforce, the Visiting Medical Students Program encourages applications from those who are from racial and ethnic groups that have been shown by the National Science Foundation and the Association of American Medical Colleges to be underrepresented in medicine (URiM) on a national basis. Through this program, Visiting Medical Students will:
Participate in any of the four-week 4th-year clinical electives.
Meet with the Neurology Electives Course Director to give and receive feedback at the end of their rotation.
Be assigned an URiM faculty mentor.
Gain exposure to resident didactic/educational activities within the Department of Neurology.
Receive a $2,500 stipend award.
Students will be responsible for making their housing and travel arrangements. Students may apply for student housing at Bard Hall on the Columbia Vagelos College of Physicians & Surgeons' campus or the international House on the Columbia University undergraduate campus, but availability is limited and not guaranteed.
---
Eligibility
Potential applicants should:
Currently be enrolled in a Liaison Committee on Medical Education (LCME) or American Osteopathic Association (AOA) accredited medical school
Have intentions of pursuing residency in neurology
Have a strong academic record
Have liability and health insurance
---
Application Requirements
Acceptance to a neurology visiting student electives. Applicants should apply to these via the Visiting Student Course Catalog and apply for a Diversity course (code: NEUR-NU100)
Completion of the online application form on OASIS.
Current resume or curriculum vitae (CV) with complete details of educational experience, and if applicable, leadership, research, and community service experiences.
A 350 to 500-word essay describing reasons for applying to this rotation and your interest in a specific neurology rotation (Neurology: Critical Care Subinternship (NU07P), Ambulatory (NU06P), Pediatric neurology (NU03P), Adult Epilepsy monitoring unit (NU08P), Neurology Subinternship (NU05P).
Official medical school transcript
Official USMLE or COMLEX transcript, if applicable
---
Application materials including essay and resume/CV are due on: Rolling basis
Transcripts should be sent separately by the applicant's institution, and are due by: Rolling basis
---