Our Campus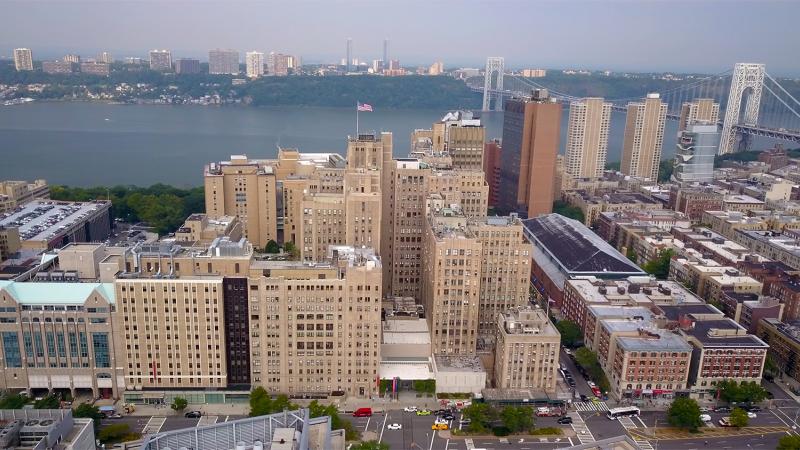 One of the most unique and remarkable features of the Columbia University Irving Medical Center (CUIMC) campus is the exceptional array of educational resources found within a few city blocks. From building to building, and one floor to the next, classrooms comingle with clinics and conference halls, cutting-edge laboratories, premier research centers, and a world-class academic hospital. The hallways and sidewalks bustle with energy and intellectual excitement, as students walk side-by-side with world-renowned clinicians, exceptional teachers, leading researchers, and the patients that inspire them all.
The CUIMC campus consists of the Columbia University Vagelos College of Physicians & Surgeons, the Mailman School of Public Health, the College of Dental Medicine, the School of Nursing, and the Graduate School (Basic Sciences), and CUIMC's two major teaching hospital affiliates: NewYork-Presbyterian Hospital and the New York State Psychiatric Institute. Columbia University's faculty practice is ColumbiaDoctors.
NewYork-Presbyterian Hospital is one of the nation's largest and most comprehensive hospitals, with 2,478 beds. The Hospital averages over 2 million inpatient and outpatient visits per year. For more than a decade, NewYork–Presbyterian (NYP) has been consistently ranked among America's "Best Hospitals" in U.S. News & World Report.  The Neurology & Neurosurgery services at NewYork-Presbyterian University Hospital of Columbia and Cornell are currently ranked #3 in the nation.
Together, NewYork-Presbyterian/Columbia University Irving Medical Center share a commitment to pursuing clinical excellence, engaging in groundbreaking biomedical research, offering outstanding medical education, and providing prevention and wellness services to the community. In addition to the CUIMC campus, NYP attending physicians and staff provide state-of-the-art inpatient, ambulatory, and preventive care in all areas of medicine at five other major centers: