Our History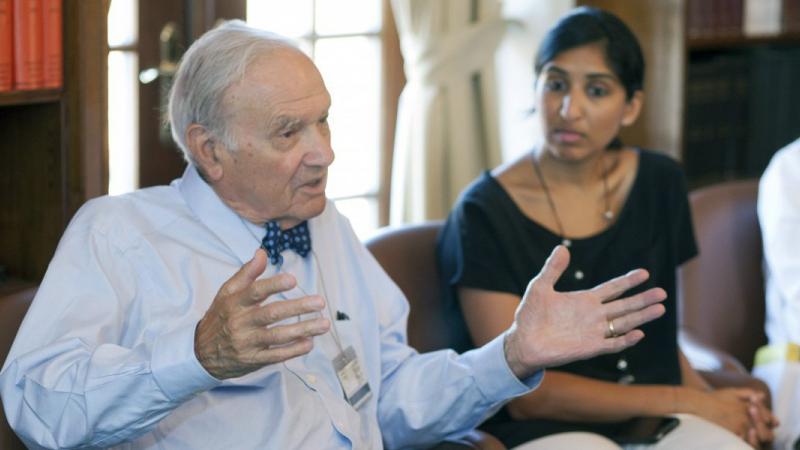 Columbia University Irving Medical Center
Columbia University is the oldest institution of higher education in the State of New York, and the sixth oldest in the nation. Founded as King's College in 1754, by royal charter from King George II of England, it was one of the earliest to establish a Medical School, and the first to confer a Doctor of Medicine degree. In 1891, the College of Physicians & Surgeons (P&S), once a rival institution in the city of New York, came under the aegis of Columbia University. P&S formed an affiliation with the Presbyterian Hospital of New York in 1925, and construction of a combined site, on the banks of the Hudson River, in Washington Heights, was completed in 1927. The resulting NewYork–Presbyterian Hospital/Columbia University Irving Medical Center became the first such academic medical center in the United States.
The Neurological Institute of New York (NI)
In 1907, at a time when neurological illnesses were thought of as lowly, and largely incurable, pioneers Pearce Bailey, Joseph Collins, Charles Elsberg, and Joseph Fraenkel founded The Neurological Institute of New York (NI). The NI was the first specialty hospital in America devoted entirely to the study and treatment of disorders of the nervous system. Here, the founding fathers, and early leaders such as James Ramsay Hunt, Charles Dana, and Bernard Sachs, built the foundation of modern American neurology. When the NI became affiliated with Columbia University in 1921, and moved to its current site on the Medical Center campus, these two famed neurological centers became inextricably linked.
Columbia's Department of Neurology at the NI has produced many of the most celebrated neurologists of the 20th century including, Wilder Penfield, Cornelius Dyke, Tracy Putnam, J. Lawrence Pool, Sydney Carter, and perhaps most notably, H. Houston Merritt, whose classic text, Merritt's Textbook of Neurology, is now in its 12th edition. The current editors of Merritt's textbook, the internationally prominent Drs. Lewis P. Rowland and Timothy A. Pedley, remain active teachers and practitioners at Columbia today. Other current, world-leading faculty members include the remarkably accomplished Drs. Arnold P. Gold(link is external), Stanley Fahn, Darryl C. De Vivo, and Lucien J. Côté. In 2011, Dr. Richard Mayeux, an internationally recognized authority on Alzheimer's Disease, and other dementias, was named Chairman of Neurology and Neurologist-in-Chief at Columbia University Irving Medical Center. Dr. Mayeux oversees one of the largest neurology departments in the country, with nearly 160 faculty members and 46 post-doctoral fellows representing all subspecialties of neurology. Each of the Department's Divisions includes nationally and internationally recognized leaders, known for their exceptional clinical versatility and research expertise.