Wolfgang Pernice, PhD
Assistant Professor of Neurological Sciences (in Neurology)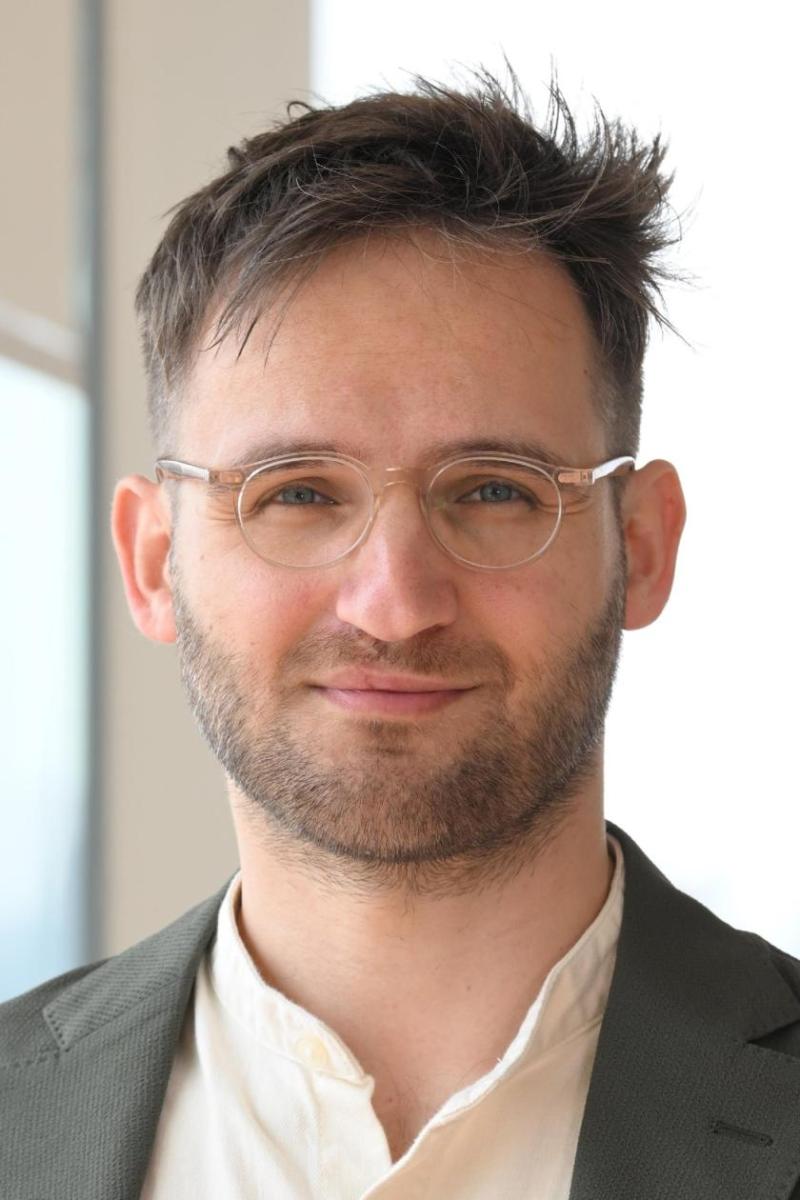 Overview
Dr. Wolfgang Pernice, PhD is an Assistant Professor in the Department of Neurology at Columbia University Irving Medical Center. Dr. Pernice received his BSc Honors from Imperial College London and completed his PhD at Columbia University with Dr. Liza Pon. He then trained in Dr. Michio Hirano's translational group. Here, he developed a deep-learning powered single-cell morphological profiling platform that enables the rapid discovery of disease-associated phenotypes in patient cells.
In 2023, Dr. Pernice founded the Laboratory for Digital Biology (LDB) at the H. Houston Merritt Center for Neuromuscular Medicine. Researchers at the LDB combine cutting-edge AI research with multi-modal, high-content single-cell biology, to develop generalizable technical solutions to current roadblocks in rare disease genomic medicine, from the discovery of novel disease genes, towards the development of therapeutic options. In this effort, the LDB actively pursues team science. Beginning at the Merritt Center, we collaborate closely with both academic and industry partners, including the clinical networks of the Inherited Neuropathy Consortium (INC) and the North American Mitochondrial Disease Consortium (NAMDC), the research groups of Drs. Anne Carpenter and Juan Caicedo at the Broad Institute, and Dr. Piotr Bojanowski's group at Meta AI. Together with its partners, the LDB at the Merritt Center leads a patient-partnered approach that strives to better recognize and empower patient communities as the primary stakeholders, and as valuable contributors, in a joint biomedical research endeavor.
Academic Appointments
Assistant Professor of Neurological Sciences (in Neurology)
Credentials & Experience
Education & Training
BSc, 2011 Imperial College London
PhD, 2016 Columbia University
Fellowship: 2022 Columbia University
Committees, Societies, Councils
Co-chair of Inherited Neuropathy Consortium (INC) postgraduate faculty (2021-present)
Peripheral Nerve Society
Honors & Awards
NHGRI K99/R00 Pathway to Independence Award (2021)
Development Grant, Muscular Dystrophy Association (2019)
Combined Inherited Neuropathy Consortium (INC) and North-American Mitochondrial Disease Consortium (NAMDC) fellowship (2017)
HHMI Med-into-Grad scholarship (2013)
Murray Prize in Physiology for Academic Excellence (2011)
Gold Medal at iGEM 2010 World Synthetic Biology Competition (2010)
Wellcome Trust Undergraduate iGEM scholarship (2008)
Research
Single-cell profiling – Despite the advances of modern genomics, up to 70% of rare genetic disease patients still lack definitive molecular diagnoses. Often times, diagnostic sequencing fails not due to a lack of candidate variants, but because of a lack of cost-effective and general tools to experimentally evaluate them. A major goal of our research is to develop and deploy cellular profiling platforms, that leverage synergies at the intersection of multi-omic data (including high-content fluorescent microscopy) and cutting-edge machine learning algorithms, to identify latent disease-associated phenotypes (DAPs) directly in patient-derived cells, and to use them to test genetic and pharmacological hypotheses.
Causal representation learning – Our computational efforts focus on developing real-world AI solutions that empower the biomedical discovery process. This requires methods to learn biologically meaningful representations from high-content experimental datasets. Current algorithms however are prone to encoding nuisance variation, such as batch-effects, that confound the causal structure we seek to model. Building on innovations in style-transfer, self-supervised learning and generative modeling, our research seeks to deliver novel solutions, as well as rigorous benchmarks and metrics, towards robust models of single-cell biology.
Patient-partnered research – Based in the H. Houston Merritt Center for Neuromuscular Diseases, our group's technical work is contextualized by the ambition to aid in the implementation of a cycle of personalized genomic medicine. A key research question for us is how to empower patients as partners in this effort, to contribute to research in a more productive and equitable way.