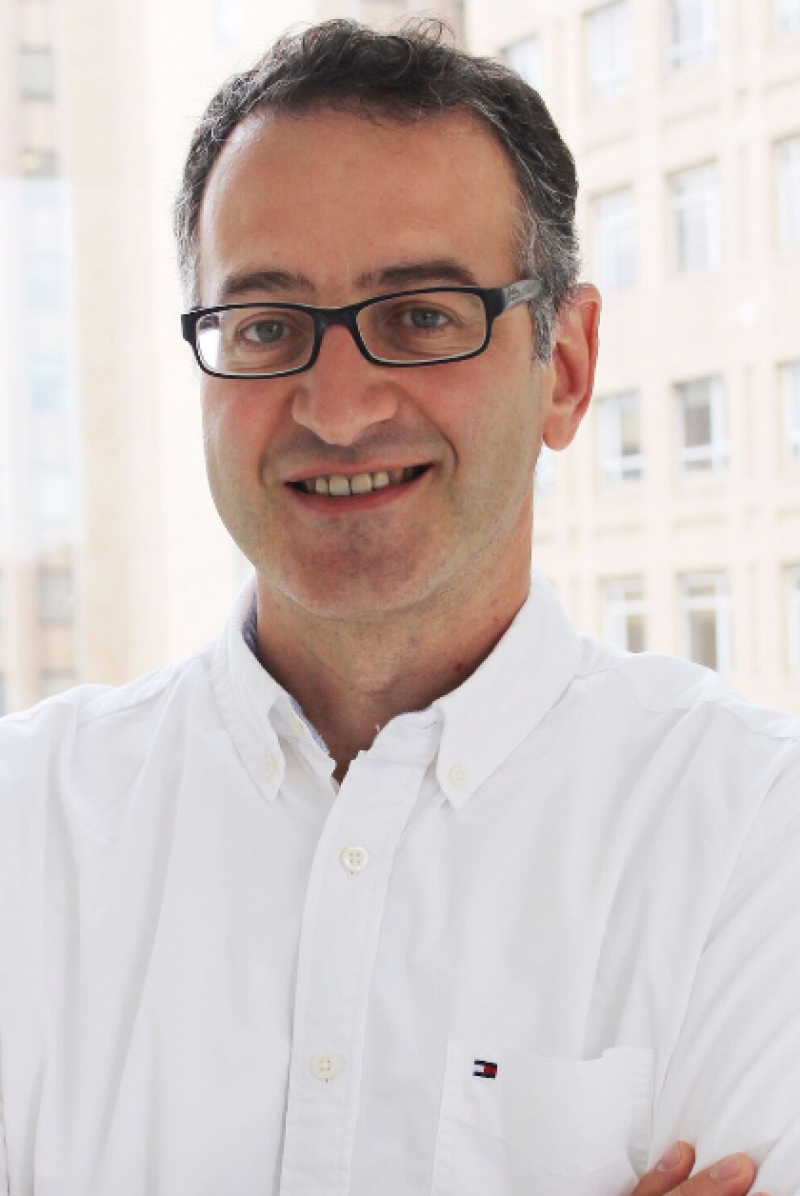 Overview
The main line of inquiry in Dr. Elyaman's laboratory is to understand how regions of the human genome containing risk alleles alter the function of T cell lymphocytes and, in doing so, increases an individual's risk of developing autoimmune and/or neurodegenerative diseases (Orent et al Hum Mol. Genet. 2016; Kaskow et al, Neurol. Neuroimmunol. Neuroinflamm. 2017). Another line of research in Dr. Elyaman's lab is to understand the role of adaptive immune cells in aging and neurological diseases including Alzheimer's disease and epilepsy and how they interact with central nervous system (CNS) resident innate cells using co-culture models of human effector/regulatory T cells and microglia-like cells (Ryan et al, Sci Transl. Med. 2017). As the co-director for basic research in the new Center for Translational and Computational Neuro-immunology (CTCN), his goal is to translate research findings into novel clinical tools to enhance drug discovery efforts using human and murine systems.
Academic Appointments
Assistant Professor of Neurological Sciences (in Neurology, the Taub Institute and the Institute for Genomic Medicine)
Credentials & Experience
Education & Training
Maitrise, Molecular and Cell Biology, University of Limoges, France
D.E.A. (Master), Toxicology, University of Rene Descartes, Paris, France
PhD in Neuroscience, University of Limoges, France
Fellowship: Brigham & Women's Hosp/Harvard Med
Honors & Awards
- 1998, PhD scholarship, EU
- 2008, Ruth L. Kirschstein National Research Service Award, NINDS
- 2012, National Multiple Sclerosis Society (NMSS), Pilot Award
- 2013, Massachusetts Neuroscience Consortium, Research Grant
- 2013, Harvard NeuroDiscovery Center, Pilot Award
- 2013, Whitaker Scholar, The Americas Committee for Treatment and Research in Multiple Sclerosis
Research
Selected Publications
Esposito F, Sorosina M, Ottoboni L, Lim ET, Replogle JM, Raj T, Brambilla P, Liberatore G, Guaschino C, Romeo M, Pertel T, Stankiewicz JM, Martinelli V, Rodegher M, Weiner HL, Brassat D, Benoist C, Patsopoulos NA, Comi G, Elyaman W, Martinelli Boneschi F, De Jager PL. SLC9A9 genotype influences response to interferon beta in MS patients: a pharmacogenetic study. Annal. Neurol. 2015.

Orent W, McHenry AR, Rao DA, White C, Klein HU, Bassil R, Srivastava G, Replogle JM, Raj T, Frangieh M, Cimpean M, Cuerdon N, Chibnik L, Khoury SJ, Karlson EW, Brenner M, De Jager PL, Bradshaw EM* and Elyaman W*. Rheumatoid Arthritis-Associated RBPJ Polymorphism Alters Memory CD4+ T Cells. Hum. Mol. Genet. 2016 Jan 15;25(2):404-17.

Kurdi AT, Bassil R, Olah M, Wu C, Xiao S, Taga M, Frangieh M, Buttrick T, Orent W, Bradshaw EM, Khoury SJ, Elyaman W*. Tiam1/Rac1 Complex Controls Il17a Transcription and Autoimmunity. Nat. Commun. 2016 Oct 11;7:13048.

Kaskow B, Buttrick T, Klein H-U, White C, Bourgeois J, Ferland R, Patsopoulos N, Bradshaw EM, De Jager PL*, and Elyaman W*. Multiple Sclerosis AHI1 Genetic Risk Promotes IFN+ CD4+ T Cells. Neurol. Neuroimmunol. & Neuroinflamm. 2017.

Ryan KJ, White CC, Patel K, Xu J, Olah M, Replogle JM, Frangieh M, Cimpean M, Winn P, McHenry A, Kaskow BJ, Chan G, Cuerdon N, Bennett DA, Boyd JD, Imitola J, Elyaman W, De Jager PL, Bradshaw EM. Context-specific effects of neurodegenerative disease variants in a model of human microglia. Sci. Transl. Med. 2017.