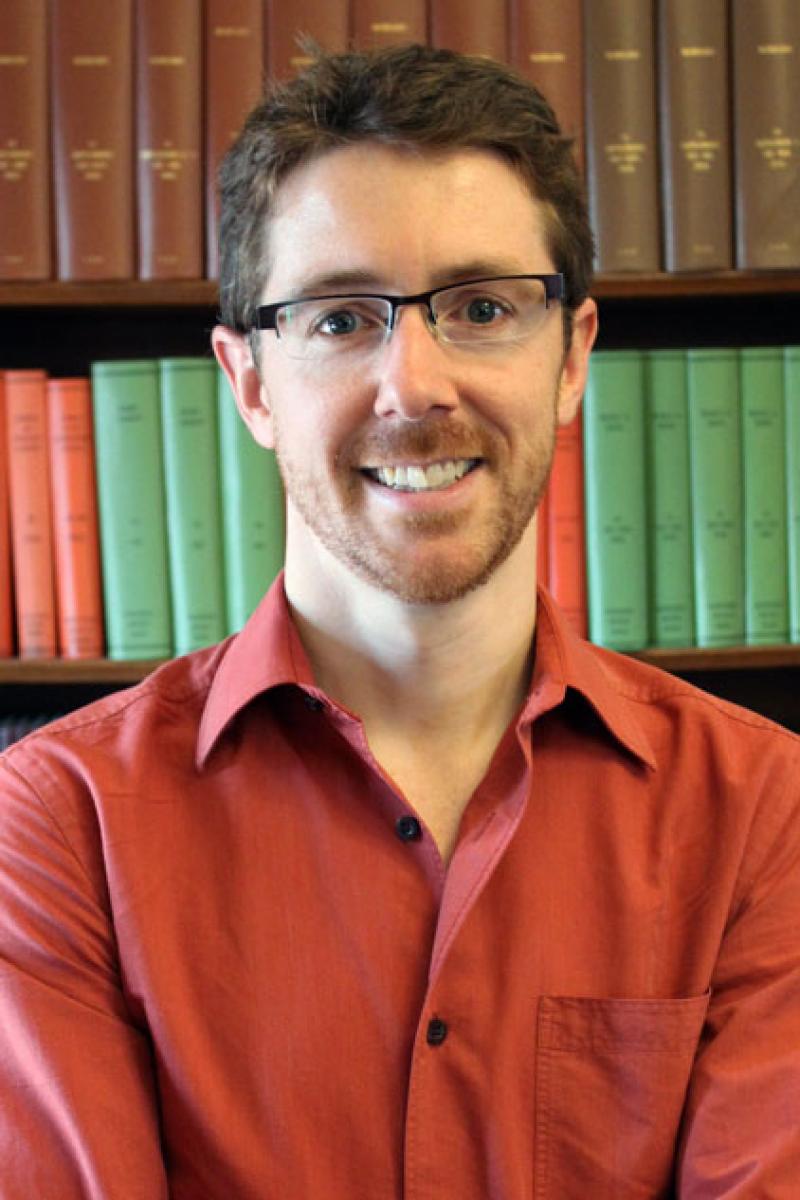 Overview
Martin Picard, PhD is the Herbert Irving Associate Professor of Behavioral Medicine (in Psychiatry and Neurology). Dr. Picard received his BSc Honours in neuroimmunology at McGill University where he remained for his graduate work in mitochondrial biology of aging. Dr. Picard then moved to the University of Pennsylvania for a postdoctoral fellowship in the Center for Mitochondrial and Epigenomic Medicine with Doug Wallace. There, he worked on mitochondria-mitochondria interactions, mitochondrial reprogramming of the nuclear (epi)genome, and mitochondrial stress pathophysiology along with Bruce McEwen. In 2015, he joined the faculty of Columbia University.
Dr. Picard's translational research program investigates mechanisms of mitochondrial psychobiology. Investigators and trainees in the Mitochondrial Signaling Lab team combine genetic, cellular, imaging, and psychophysiology approaches to examine how psychosocial exposures impact mitochondrial structure and functions, and how energetic perturbations within mitochondria influence key brain-body processes involved in cognition, psychological stress reactivity, and resilience. Their work leverages computational and network approaches based on machine learning to capture molecular patterns of mitochondrial dysregulation across tissues, from organelle to organism.
Academic Appointments
Associate Professor of Behavioral Medicine (in Psychiatry and Neurology)
Administrative Titles
Columbia Translational Neuroscience Initiative (CTNI) Scholar
Credentials & Experience
Education & Training
PhD, 2012 Mitochondrial biology of aging, McGill University
Fellowship: 2015 University of Pennsylvania
Honors & Awards
2006 Alvin Shrier Physiology Scholarship, McGill University, Department of Physiology
2008 Masters Training Scholarship, Fonds de Recherche en Sante du Quebec
2008 Alexander Graham Bell Canada Masters Graduate Scholarship, NSERC
2009 Alexander Graham Bell Canada Doctoral Graduate Scholarship, NSERC
2009 McGill Provost's Graduate Fellowship, McGill University
2011 Age+ Prize, Canadian Institute of Health Research
2011 David L. Montgomery Award for Leadership and Excellence, McGill University
2011 Prix Acfas Desjardins 2011 (Doctoral, All disciplines), ACFAS
2012 Journal of Cell Science Traveling Fellowship, Journal of Cell Science (London)
2013 Young Investigator Colloquium Award, American Psychosomatic Society
2015 Fellow, Gray Matters at Columbia
2017 Research Fellow, Columbia University Aging Center
2017 Herbert Irving Scholar, Columbia Irving Institute
2019 Neal E Miller New Investigator Award (ABMR)
2019 NIH Rising Stars Lecture
Research
Research Interests
Cellular Signaling
Epigenetics
Mitochondrial Disease
Mitochondrial Nanotunnels
Mitochondrial Psychobiology
Mitochondrial Synapses and Network Behavior
Stress Pathophysiology
Systems Biology
Selected Publications
Sturm G, Cardenas A,​ Bind MA,​ Horvath S, Wang S,​ Wang Y,​ Hagg S, Hirano M,​ Picard M. Human aging DNA methylation signatures are conserved but accelerated in cultured fibroblasts. Epigenetics 2019; 14(10):961-976
Trumpff C, Marsland AL, Basualto C, Martin JL, Carroll JE, Sturm G, Gu Z, Vincent A, Kaufman BA, Picard M. Acute psychological stress increases serum circulating cell-free mitochondrial DNA. Psychoneuroendocrinol 2019; 106:268-276
Picard M, Trumpff C, Burelle Y. Mitochondrial psychobiology: Foundation and applications. Curr Opin Behav Sci 2019; 28:142-151
Picard M, McEwen BS, Epel ES, Sandi C. An energetic view of stress: Focus on mitochondria. Front Neuroendocrinol 2018; 49:72-85
Eisner V, Picard M, Hajnoczky G. Mitochondrial dynamics in adaptive and maladaptive cellular stress responses. Nat Cell Biol 2018; 20(7):655-665
Picard M, Wallace DC, Burelle Y. The rise of mitochondria in medicine. Mitochondrion 2016; 30:105-16.
Picard M, McManus MJ, Gray J, Nasca C, Moffat C, Kopinsky P, Seifert E, McEwen BS, Wallace DC. Mitochondrial functions modulate neuroendocrine, metabolic, inflammatory and transcriptional responses to psychological stress. PNAS 2015; 112(48):E6614-23.
Picard M, Zhang J, Hanecock S, Derbeneva O, Golhar R, Golik P, O'Hearn S, Levy SE, Potluri P, Lvova M, Davila A, Lin CS, Perin JC, Rappaport EF, Hakonarson H, Trounce I, Procaccio V, Wallace DC. Progressive increase in mtDNA 3243A>G heteroplasmy results in abrupt transcriptional remodeling. PNAS 2014; 111(38):E4033;4042.