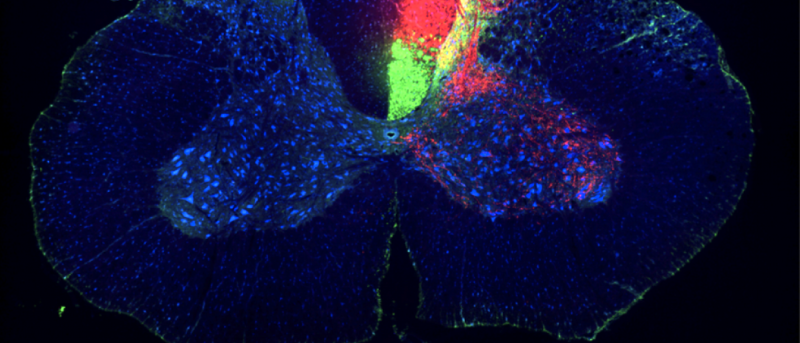 Spinal Cord Injury: Can Brain and Nerve Stimulation Restore Movement?
In 1999, when Jason Carmel, MD, PhD, was a second-year medical student at Columbia, his identical twin brother suffered a spinal cord injury, paralyzing him from the chest down and limiting use of his hands.
Jason Carmel's life changed that day, too. His brother's injury ultimately led Carmel to become a neurologist and a neuroscientist, with the goal of developing new treatments to restore movement to people living with paralysis.
Now, a nerve stimulation therapy that Carmel is developing at Columbia is showing promise in animal studies and may eventually allow people with spinal cord injuries to regain function of their arms.
"The stimulation technique targets the nervous system connections spared by injury," says Carmel, a neurologist at Columbia University and NewYork-Presbyterian, "enabling them to take over some of the lost function." [read more]
Source CUIMC Newsroom