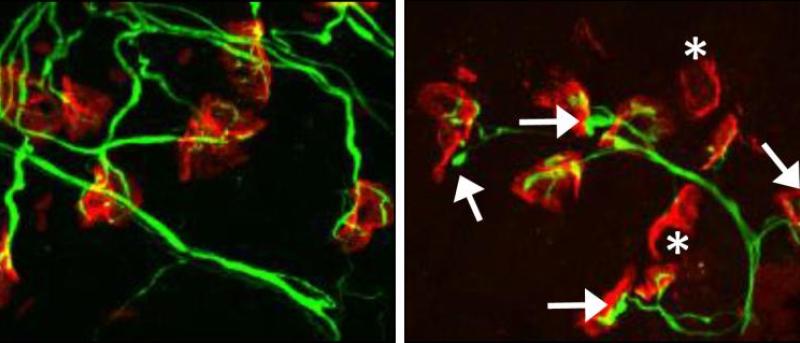 New Insights into the Origins of Spinal Muscular Atrophy
Columbia researchers have discovered how a genetic defect leads to spinal muscular atrophy (SMA), a critical piece of information about the disease that neurologists have been seeking for decades.
The discovery suggests a new way to treat SMA—a devastating childhood motor neuron disease that affects 1 in 6,000 children. In the most severe cases, and when left untreated, children born with SMA die within the first two years of life.
The researchers also used their finding to develop an experimental therapy that improved survival in mice with severe SMA by 30-fold, one of the greatest increases seen with any treatment in mouse models of SMA.
"For many patients, the therapies are fairly effective if given early in the course of the disease," says Umrao Monani, PhD, an SMA researcher at Columbia University Vagelos College of Physicians and Surgeons who led the research team. 
"But the treatments don't work for everyone, they can have significant side effects, and since these therapies are only a few years old, we don't know how long they will last. There's clearly a need for new approaches." [read more]
Source: CUIMC Newsroom