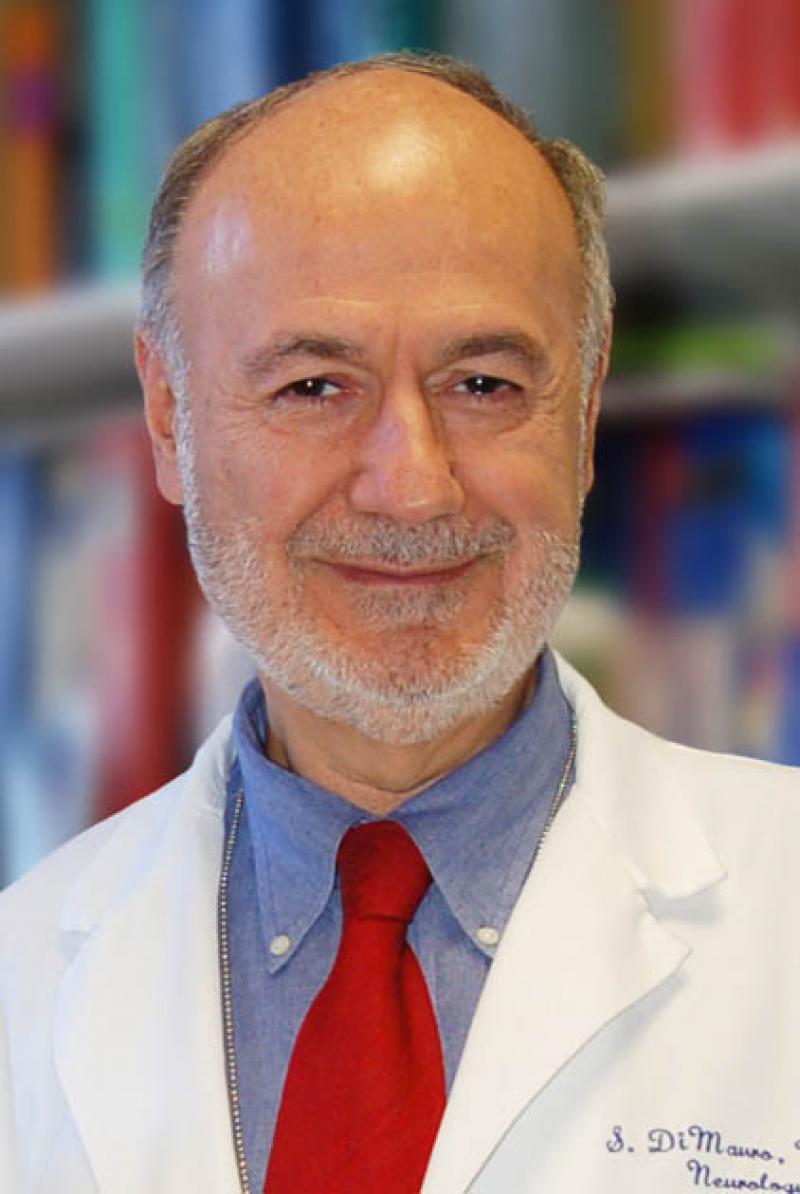 Overview
Academic Appointments
Lucy G. Moses Professor of Neurology
Administrative Titles
Director Emeritus, H. Houston Merritt Clinical Research Center
Credentials & Experience
Education & Training
MD, 1963 Medicine, University of Padova, Faculty of Medicine and Surgery (Italy)
Internship: 1964 University of Padova, Faculty of Medicine and Surgery (Italy)
Residency: 1966 University of Padua Faculty of Medicine and Surgery (Italy)
Fellowship: 1971 University of Pennsylvania - School of Medicine
Honors & Awards
Lucy Moses Award for Clinical Research, May, 1975
Dean's Distinguished Lecturer in the Clinical Sciences, Columbia University College of Physicians and Surgeons, 1984-1985
George Cotzias Memorial Lecturer, American Academy of Neurology, 1989
Bernard Sachs Lecturer, Child Neurology Society, 1989
Michael and Charles Barnett Memorial Lecturer, Temple University, Philadelphia, PA, December, 1990
Annual Michael Bresnan Lecturer, Children's Hospital, Harvard Medical School, Boston, MA, June, 1991
John Keith Barlow Memorial Lecturer, Massachusetts General Hospital, Boston, February, 1992
Honorary Member, Spanish Society of Neurology, December 1992
Annual Sara Elizabeth Hertatfeld Memorial Lecture, University of Rochester Medical Center, Rochester, N.Y., May 5, 199
Duchenne-Erb Award for 1993 (shared wit Dr. Marinos Dalakas), Deutsche Gesellschaft fur Muskelkranke (DGM), Wurzburg, Germany, September 30, 1993
Soriano Lecturer, 119th Annual Meeting of the American Neurological Association, San Francisco, CA, October 11, 1994
Premio Nazionale "Antonio Feltrinelli" per la Medicina assegnato dall'Accademia Nazionale dei Lincei ("Antonio Feltrinelli" National Award for Medicine from the National "Lincei" Academy), Rome, November 3, 1994
Jacobson Visiting Lecturer, Faculty of Medicine, University of Newcastle, Newcastle upon Tyne, U.K., May 22, 1995
Robert Schwab Lecturer, 10th Annual Meeting of the American Academy of Clinical Neurophysiology, New York, N.Y., June 15, 1995
Hower Award, Child Neurology Society, October 28, 1995
First Adam Barsky Memorial Lecturer, Hospital for Sick Children, Toronto, Ont., Canada, April 10, 1996
Honorary Member, Australian Association of Neurologists, May 1996
Honorary Member, Japanese Society for Inborn Errors of Metabolism, November 1996
Honorary Member, Gaetano Conte Academy, Naples, Italy, June 10, 1997
Bernard J. Alpers Memorial Lecturer, Thomas Jefferson University, Philadelphia, PA, May 7, 1998
"Insignia de Ouro" (Golden Seal) of the University of Santiago de Compostela, Spain, September 26, 1998
Annual Laura Dribin Memorial Lecture, The Children's Hospital of Philadelphia, University of Pennsylvania, Philadelphia, PA, March 31, 1999
"Gaetano Conte" Prize for Basic Research, Mediterranean Society of Myology, Barcelona, Spain, May 8 1999
Docteur Honoris Causa, Université de la Mediterranée, Marseille, France, October 15, 1999
Honorary Member, Chilean Society of Child Psychiatry & Neurology, November 26, 1999
Robert Guthrie Award from the American Association on Mental Retardation (AAMR), Washington, DC, June 1, 2000
Manny Gomez Lecture, Mayo Clinic, Rochester, MN, June 5, 2000
"Gaetano Quagliariello Award", Department of Biochemistry and Molecular Biology, University of Bari, Italy, July 3, 2000
12th "Ottorino Rossi" Award, Neurological Institute "C. Mondino", University of Pavia, Italy, June 2001
16th Philip R. Dodge Lecturer, Washington University, St. Louis, MO, October 5, 2001
"Giuseppe Caruso" Prize, Italian Society of Clinical Neurophysiology, Bologna, Italy, June 5, 2002
Member, Institute of Medicine of the National Academy of Sciences, October 1, 2002
Ninth Oh Lecturer on Neuromuscular Diseases, University of Alabama, Birmingham, November 13, 2002
Corresponding International Member, European Federation of Neurological Societies (EFNS), January 2004
"Jacob's Ladder" Award, Hospital for Sick Children, Toronto, Ontario, Canada, September 15, 2004
Invited Lecturer, XXXVI Myologischen Kolloquium, Friedrich-Baur-Institut, University of Münich, Germany, September 27, 2004
First Walton Lecture, World Congress of Neurology, Sydney, Australia, November 11, 2005
Honorary Member, Greek Society of Neurology, Larissa, Greece, March 17, 2006
The 25th J.L. Silversides Visiting Professor of Neurology, University Health Network, Toronto, Ontaro, Canada, June 21-22, 2006
Gilbert B. Forbes Visiting Scholar, Department of Pediatrics and Strong Children's Research Center, University of Rochester, Rochester, NY, May 24, 2007
First Morgan-Hughes-Thomas Lecturer, Inaugural International Neuromuscular Conference, UCL Institute of Child Health, London, UK, February 1st, 2008
Robert S. Schwab Award, American Clinical Neurophysiology Society, March 6, 2009
"Laurea Specialistica" Honoris Causa in Medicina e Chirurgia (Honorary Degree in Medicine), University of Pisa, Italy, November 12, 2009
The Israel Schmierer Annual Lecture, Maimonides Infants and Children's Hospital of Brooklyn, Brooklyn, NY, February 16, 2010
"Dottorato di Ricerca in Neuroscienze" Honoris Causa (Honorary Doctorate in Neuroscience), University of Messina, Italy, February 26, 2010
2010 Faye Sarkowsky Lecturer, Seattle Children's Hospital, Seattle, WA, March 25, 2010
"Morgagni Lecture", University of Padova, Padova, Italy, September 21, 2011
Honorary Member, Italian Society of Neurology (SIN), October 2011
Fashena Lecturer and Visiting Professor, UT Southwestern Medical Center, Dallas, TX, February 1st 2012
Wednesday Afternoon Lecture Series (WALS), NIH, Bethesda, MD, March 21
Honorary Santhera Lecture, mitoNET-Kongress – Mitochondriale Medizin 2012, Bern, Switzerland, July 12
Honorary Member, Colombian Association of Human Genetics, Santa Marta, Colombia, October 12, 2012
Robert Wartenberg Lecture, American Academy of Neurology, San Diego, March 19, 2013
First "Vanguard Award" from the United Mitochondrial Disease Foundation (UMDF), Newport Beach, CA, June 2013
Research
Salvatore DiMauro was born in Verona, Italy, and graduated in Medicine in 1963 at the University of Padua, where he completed his residency in Neurology in 1966. In 1968, he obtained a postdoctoral fellowship to do clinical research in the Department of Neurology at the University of Pennsylvania. In 1974, he became Associate Professor at the Columbia University Medical Center (CUMC). In 1991 he was named Lucy G. Moses Professor of Neurology.
Throughout his career, Dr. DiMauro has kept a focused interest on inborn errors of energy metabolism, recognizing unusual patients through clinical observation, and using both biochemical and molecular approaches to define disease entities. He started as an "enzyme hunter" (and in 1973 discovered CPT deficiency, the first defect of fatty acid oxidation in humans) and became interested in the molecular bases of inborn errors of metabolism, especially mitochondrial encephalomyopathies.
Although Dr. DiMauro started as a myologist, his studies of mitochondrial diseases have taken him back to the brain. His interest in the relationship between mitochondrial disorders and mental retardation has been recognized by the National Institute for Child Health and Human Development (NICHD), which supports a Program Project entitled "Mitochondrial Encephalomyopathies and Mental Retardation", which is now in its 20th year. Dr. DiMauro has been Director of the H. Houstom Merritt Clinical Research Center from 1999 to 2009.
He has received honorary degrees from the Université de la Mediterranée, Marseille, France, the University of Pisa, Italy, and the University of Messina, Italy. Since 2002 he is a member of the Institute of Medicine (IOM).
Selected Publications
DiMauro S, Schotland DL, Lee CP, Bonilla E, Conn H, Jr.: Biochemical and ultrastructural studies of mitochondria in Luft's disease: implications for "mitochondrial myopathies". Trans Am Neurol Assoc 1973;97:265-267.
DiMauro S, Melis DiMauro PM: Muscle carnitine palmityltransferase deficiency and myoglobinuria. Science 1973;182:929-931.
Bank WJ, DiMauro S, Bonilla E, Capuzzi DM, Rowland LP: A disorder of muscle lipid metabolism and myoglobinuria. New Engl J Med 1975;292:443-449.
DiMauro S, Hartlage PL: Fatal infantile form of muscle phosphorylase deficiency. Neurology 1978;28:1124-1129.
DiMauro S, Hartwig GB, Hays A, Eastwood AB, Franco R, Olarte M, Chang M, Roses AD, Fetell M, Schoenfeld RS, Stern LZ: Debrancher deficiency: Neuromuscular disorder in five adults. Ann Neurol 1979;5:422-436.
DiMauro S, Mendell JR, Sahenk Z, Bachman D, Scarpa A, Scofield RM, Reiner C: Fatal infantile mitochondrial myopathy and renal dysfunction due to cytochrome c oxidase deficiency. Neurology 1980;30:795-804.
Robitaille Y, Carpenter S, Karpati G, DiMauro S: A distinct form of adult polyglucosan body disease with massive involvement of central and peripheral neuronal processes and astrocytes. Brain 1980;103:315-336.
DiMauro S, Miranda AF, Khan S, Gitlin K, Friedman R: Human muscle phosphoglycerate mutase deficiency: A newly discovered metabolic myopathy. Science 1981;212:1277-1279.
DiMauro S, Dalakas M, Miranda AF: Phosphoglycerate kinase (PGK) deficiency: Another cause of recurrent myoglobinuria. Ann Neurol 1983; 13:11-19.
DiMauro S, Nicholson JF, Hays AP, Eastwood AB, Papadimitriou A, Koenigsberger R, De Vivo DC: Benign infantile mitochondrial myopathy due to reversible cytochrome c oxidase deficiency. Ann Neurol 1983;14: 226-234.
Pavlakis SG, Phillips PC, DiMauro S, De Vivo DC, Rowland LP: Mitochondrial myopathy, encephalopathy, lactic acidosis, and stroke-like episodes: A distinctive clinical syndrome. Ann Neurol 1985;16:481-488.
DiMauro S, Servidei S, Zeviani M, DiRocco M, De Vivo DC, DiDonato S, Uziel G, Berry K, Hoganson G, Johnsen SD, Johnson PC: Cytochrome c oxidase deficiency in Leigh syndrome. Ann Neurol 1987;22:498-506.
Bonilla E, Samitt CE, Miranda AF, Hays AP, Salviati G, DiMauro S, Kunkel IM, Hoffman EP, Rowland LP: Duchenne muscular dystrophy: deficiency of dystrophin at the muscle cell surface. Cell 1988;54:447-452.
Schon EA, Rizzuto R, Moraes CT, Nakase H, Zeviani M, DiMauro S. A direct repeat is a hotspot for large-scale deletion of human mitochondrial DNA. Science 1989;244:346-349.
Moraes CT, DiMauro S, Zeviani M, et al. LP: Mitochondrial DNA deletions in progressive external ophthalmoplegia and Kearns-Sayre syndrome New Engl J Med 1989;320: 1293-1299.
Zeviani M, Servidei S, Gellera C, Bertini E, DiMauro S, DiDonato S: An autosomal dominant disorder with multiple deletions of mitochondrial DNA starting at the D-loop region. Nature 1989;339:309-311.
Arnaudo E, Dalakas M, Shanske S, DiMauro S, Moraes CT, Schon EA: Depletion of muscle mitochondrial DNA in AIDS patients with zidovudine-induced myopathy. Lancet 1991;337:508-510
Moraes CT, Shanske S, Tritschler HJ,.... Bonilla E, Schon EA, DiMauro S: Mitochondrial DNA depletion with variable tissue expression: a novel genetic abnormality in mitochondrial diseases. Am J Hum Genet 1991;48:492-501.
Tsujino S, Shanske S, DiMauro S. Molecular genetic heterogeneity of myophosphorylase deficiency (McArdle's disease). New Engl J Med 1993;329:241-245.
Andreu AL, Hanna MG, Reichmann H, Bruno C,.... Iwata S, Bonilla E, Lach B, Morgan-Hughes J, DiMauro S. Exercise intolerance due to mutations in the cytochrome b gene of mitochondrial DNA. New Engl J Med 1999;341:1037-1044.
Musumeci O, Naini A, Slonim AE, Skavin N, Hadjigeorgiou GL,...., Mendell JR, Shanske S, De Vivo DC, Hirano M, DiMauro S. Familial cerebellar ataxia with muscle coenzyme Q10 deficiency. Neurology 2001;56:849-854.
Schlame M, Towbin JA, Heerdt PM, Jehle R, DiMauro S, Blanck TJJ. Deficiency of tetralinoleyl-cardiolipin in Barth syndrome. Ann Neurol 2002;51:634-637.
Lamperti C, Naini A, Hirano M, De Vivo DC, Bertini E,Servidei S, Valeriani M, Lynch D, Banwell D,.... , Chiriboga C, Angelini A, Pegoraro E, DiMauro S. Cerebellar ataxia and coenzyme Q10 deficiency. Neurology 2003;60:1206-1208.
Davidzon G, Greene P, Mancuso M. Klos KJ, Ahlskog JE, Hirano M, DiMauro S. Early-onset familial parkinsonism due to POLG mutations. Ann Neurol 2006;59:859-862
Karadimas C, Vu TH, Holve SA, Chronopoulou P, Quinzii C,......, Tanji K, Bonilla E, De Vivo DC, DiMauro S, Hirano M. Navajo neurohepatopathy is caused by a mutation in the MPV17 gene. Am J Hum Genet 2006;79:544-548.
Akman HO,......., Shanske S, Hardie DG, DiMauro S. Fatal infantile cardiac glycogenosis with phosphorylase kinase deficiency and a mutation in the g2-subunit of AMP-activated protein kinase. Pediatr Res 2007;62:499-504.
Sotiriou E, Greene P, Krishna S, Hirano M, DiMauro S. Myopathy and parkinsonism in phosphoglycerate kinase deficiency. Muscle and Nerve 2010;41:707-710.
Akman HO, Sheiko T, Tay SKH, Finegold MJ, DiMauro S, Craigen WJ. Generation of a novel mouse model that recapitulates early and adult onset glycgenosis type IV. Hum Mol Genet 2011;20:4430-4439.
Gutiérrez Ríos P, Kalra AA, Wilson JD, Tanji K,Akman HO, Area Gómez E, Schon EA, DiMauro S. Congenital megaconial myopathy due to a novel defect in the choline kinase beta gene. Arch Neurol 2012;69:657-661.
Paradas C, Gutiérrez Ríos P, Rivas E, Carbonell P, Hirano M, DiMauro S. TK2 mutation presenting as indolent myopathy. Neurology 2013;80:504-506.
Garone C, Donati MA, Sacchini M, García-Díaz B, Bruno C, Calvo S, Mootha VK, DiMauro S. Mitochondrial encephalomyopathy due to a novel mutation in ACAD9. JAMA Neurol 2013;70:1177-1179.
Schon EA, DiMauro S, Hirano M. Human mitochondrial DNA: roles of inherited and somatic mutations. Nature Rev Genet. 2012;13:878-890.
DiMauro S. Mitochondrial Encephalomyopathies - Fifty years on. Neurology 2013;81:281-291.
DiMauro S, Schon EA, Carelli V, Hirano M. The clinical maze of mitochondrial neurology. Nature Rev Neurol 2013;9:429-444.