Preparing For Your Visit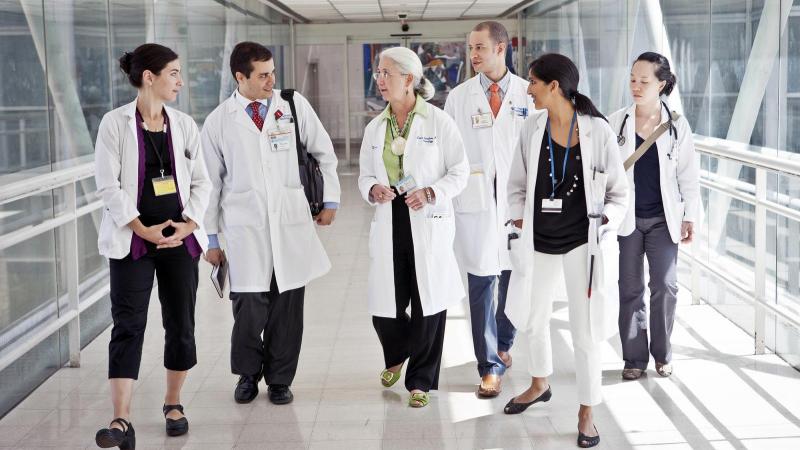 Academic Interests
If you have specific academic interests and would like to meet with specific faculty members, please contact the Administrative Director of Education, Ms. Emerita Verdejo, with this request.
Neurology-Medicine
The 4-year Neurology-Medicine program is for individuals who seek to do all their medical and neurological training at Columbia University Medical Center. The program allows Neurology-Medicine preliminary year trainees to perform electives, attend conferences, and interact with the Department of Neurology. PGY-1 Neurology Preliminary residents each rotate on the Neurology consultation service at CUMC during their internship year.
Applicants interested in the Neurology-Medicine program interview in our Department and also participate in a separate half-day applicant session conducted by the Department of Medicine, usually scheduled for the Tuesday preceding or the Thursday before the Neurology interview day. The Department of Medicine does not interview applicants to the Neurology-Medicine program.
Please contact us if you would like to set up your visit to the Department of Medicine.
If you are interested in matching at the Columbia Neurology Residency Program, please make sure to apply to BOTH the categorical and advanced programs.
Dinner/Resident Meet and Greet
Applicants are invited to attend dinner at a Manhattan restaurant with our residents the evening before your interview day. This is an opportunity to meet residents outside the hospital in an informal setting. Details of social events will be sent to you once your interview date is scheduled, if you are not able to attend you will still have the opportunity to meet with the residents and faculty during our welcome luncheon on the date of your interview. For More Information please feel free to contact us with questions:
NewYork-Presbyterian Hospital/Columbia University Medical Center
Neurology Residency Training Program
710 West 168th Street, Suite 1402
New York, New York 10032
212-305-1338
Where to Stay
View a list of preferred NYC hotels.
Transportation and Parking
The subway unlimited pass is the way most residents travel. The approximate riding times vary based on time of day traveling, neighborhood and apartment proximity to a subway stop. From Tribeca, 35 minutes on the subway when it is express (after 6:30). From Midtown West, the commute is 25 minutes before 6:30 am and 20 minutes on the express. From UWS, 10-15 minutes on the subway, and 0-10 minutes to walk to the station depending where you live. From Riverdale, it takes 5-10 minutes to walk to the subway and a 10-12 minute subway ride. From the West Village, it takes 30 minutes if express and 40 minutes if local trains are running. If living in the Upper East Side or really the East Side in general, most people drive, which only takes 15 or minutes or less depending on traffic. And of course when you're running late, there are always taxis! Depending where you live, the fares can range from $5-$30.
View maps and directions on www.cumc.columbia.edu.